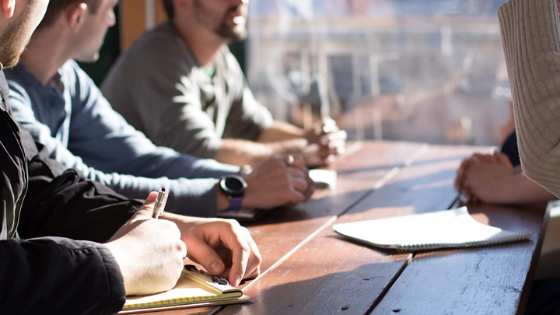 Welcome to the Welsh Parliament - Members of the Senedd Support Staff Pension Scheme
Making the most of online saving with Aviva
Welsh Parliament have chosen Aviva to help you make the most of your savings.
The Members of the Senedd Support Staff Pension Scheme provides you with your own pension to save for your retirement.

Your pension enables you to build up a pot of money that can be used when you retire. It gives you a tax-efficient way to save, and you could benefit from a regular contribution from your employer. 

If you want to make the most of your retirement years, it's so important to prepare well.
Our pension scheme gives you a way of building up a pot of money that you can use to help fund your retirement.
The pension scheme is run by Aviva, who has many years of experience with pension and retirement plans.
How the pension scheme works
Your employer makes payments into your pension plan.
This money is then invested in line with whichever investment option you've chosen.
Aviva charge for managing your pension plan and the funds you invest in may have extra charges. These charges will reduce the value of your pension plan.
When you reach your chosen retirement age, you can use the money you've built up to provide yourself with retirement benefits. There are various ways of doing this. So we'll write to you well in advance to spell out your options.
For more details about how the scheme works, read the 'Key features' and 'Terms and conditions' in 'Your group personal pension  - An essential guide for employees' on the documents page.
Just remember that, as with any investment, the value of your pension plan can go down as well as up, so it may be worth less than the amount paid in. 
Joining information
You will automatically be enrolled into the pension scheme when you begin your employment. You can find out more about the scheme by reading the documents on the Documents page. 
Please read the scheme documents available on the documents page to learn more about where your money will be invested.
What's in it for you?
For a start, automatic enrolment makes it easier for you to invest for your retirement. Rather than you having to take steps to join a pension scheme, employees will be signed up as a matter of course.
But perhaps the biggest benefit is that when you're enrolled, your employer will, after you have completed one month's service, contribute an equivalent amount of 10 per cent of your salary to your Pension on your behalf. From the start of the Sixth Senedd, where a member of staff chooses to make a personal contribution to their pension, those personal contributions will be matched by an employer contribution up to a maximum of 3% of actual salary paid, in addition to the 10%  employer pension contribution.
While you do not have to make a contribution to the Scheme yourself, any contributions you do pay will be subject to tax relief. You'll also benefit from tax relief from the government on any contribution you make. For every 80p you pay into your pension, the government adds 20p in tax relief, boosting it to a total contribution of £1. So if you paid £80 into your pension each month, the government would boost it to £100.
Please note that tax rules may change and your tax treatment will depend on your personal circumstances. The value of your investments can go down as well as up, and you may get back less than has been invested.
Contact us
Got a question? We are here to help
Contact your employer
Adam Cottrell, Pensions Administrator
0300 200 7390
Adam.Cottrell@senedd.wales
Important information
This site does not provide financial advice. For financial advice please contact your financial adviser. You may be charged for this. If you haven't got a financial adviser and you would like to speak to one you can find one at unbiased.co.uk. The following website(s) may not be regulated by the Financial Conduct Authority and as they are not Aviva sites, Aviva cannot be liable for their content.
MoneyHelper
If you want more help thinking about pensions and retirement, a good place to begin is MoneyHelper, the government-backed free guidance service. The MoneyHelper service won't tell you what you should do, but they'll provide you with information to help you understand your options.