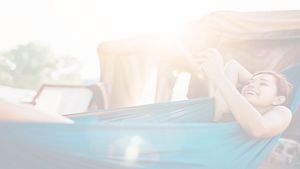 All you need to know to start saving for retirement with the Mercer Master Trust
Durham University pension scheme
We all have different ideas about what we would like to do once we stop working.
But the one thing that most of us will need is a level of income that allows us to turn those ideas into reality.
The good news is that your employer has made a workplace pension scheme available to help you save money for your retirement.
When you think ahead to your retirement, it can feel like there's a lot to consider - how much you can afford to save right now and the sort of income you might need when you retire. Whatever stage of pension planning you're at, the sooner you start saving, the more likely you are to be able to enjoy the kind of retirement you want.
Each month, pension contributions from your salary will automatically be invested in your pension.  You can increase your contributions to try and reach your saving goals sooner - our retirement planning tools can help you see what impact making a change to your pension contributions now, could have later in life.
The value of your pension savings is not guaranteed and can go down as well as up. You could get back less than the amount paid in.
Documents
You can find further information about your pension savings in these documents. These documents may be updated from time to time – you can find the version date of the document on the bottom of the last page. If you require a previous version of a document, please get in touch.
*Aviva do not own, produce, maintain or update this document. Aviva therefore accepts no liability for the contents or for any decisions based on this.
How the Mercer Master Trust is run
Four key parties are involved in financing, managing and running the Mercer Master Trust:
Your employer – Your employer has chosen the Mercer Master Trust as your workplace pension scheme and contributes to it for you.
Independent Trustees - The Mercer Master Trust is managed by the Mercer Master Trust Trustee Board, which is made up of three independent professional trustees. The Trustee Board has a duty to manage the Mercer Master Trust in the best interests of you and your dependants and in accordance with its Rules. This includes confirming that the Mercer Master Trust offers its members value for money. The Mercer Master Trust Trustee Board oversees and monitors all of the investment funds to ensure they are meeting the objectives set for them.
Mercer Limited – Mercer is responsible for running, the Mercer Master Trust. This includes ensuring it is financially sustainable and appointing and managing all of the key providers, including the Mercer Master Trust administrator. In addition, the Trustees have appointed Mercer as the Mercer Master Trust investment manager.
Aviva Life & Pensions UK Limited– Aviva is the Mercer Master Trust administrator. It manages your pension savings account from day-to-day. Aviva's duties include processing contributions to your pension savings, arranging investment fund switches and communicating with you from time to time on behalf of Mercer.
Important information
This site does not provide financial advice. For financial advice please consult a financial adviser. You may be charged for this.
Got a question? We're here to help
If you have any queries, you can contact your dedicated Aviva Customer Services team who can support you. 
Contact Aviva
Call Aviva
Lines are open 
8:30am - 5:30pm, Monday to Friday, Monday to Friday.

Calls may be recorded and monitored to improve service.
Please note Aviva cannot provide any advice.