Your Home Insurance price explained
How insurance works
To work out the price of your insurance, insurers weigh up several factors. Some factors are specific to you, such as the chances of you making a claim. Other factors are to do with the world around you and what's happening in the insurance market.
Every customer pays into a central pot, and if you make a claim, it gets paid out of that pot. If lots of people claim at once, the pot has to go further, which means prices go up. But whatever happens, the way the cost of home insurance is calculated is constantly reviewed to ensure you get the most accurate price.
On this page, are some of these factors and how they may affect your price.
Your home insurance renewal
Before your current policy comes to an end, we'll send you a renewal invitation. It will show two prices – last year's price and a price for continuing cover for another year.
As you're already a customer with us, your price to renew your cover will be the same as or lower than the equivalent price for a new customer. Your price might be different this year because of recent changes in regulation which affects all home insurance providers.
Further information is available in frequently asked questions
You may have noticed your renewal price increasing but aren't sure why
Just like you'll have noticed an increase in the cost of the food you buy and your heating bills, the issues that have caused that increase are the same issues that affect us through the claims we pay. Unfortunately, while we do what we can to keep these increases to a minimum, we do need to pass on those increased costs in the premiums we charge.
For example:
Increased cost of building materials and labour, mainly due to increased energy and fuel costs
Increased cost of electrical goods as production of these are impacted by a number of ongoing issues including cost of production and availability of parts, demand for raw materials, the conflict in Ukraine and residual COVID-19 impacts.
Increased cost of gold and jewellery – gold prices are near an all-time high (and a third of the world's diamonds are sourced from Russia).
Examples of how your personal circumstances may affect your price
Where you live
Public data on your property's local area is used to rate your address and set your personal price. Factors include the average claims cost and future claims we expect in your neighbourhood. If claims in your area go up it may cost more to insure your home.
Any past claims or events
To work out your price, we factor in any history such as accidents, claims, or losses in the last 5 years. The less of these you have, the lower you can expect your premium to be. Remember, it's very important to tell us about any of these, otherwise your cover with us may not be valid.
How your home is built
How your property is built is likely to affect your price. For example, wooden features, such as timber frames, would have a greater risk of fire damage and may raise your premium. Any non-standard building materials that may cost more to source or repair will have the same effect.
Your type of home
There are many reasons why we assess types of homes differently. For example, terraced houses suffer less subsidence, so may cost less to insure than a semi-detached in an area where there's a high risk of subsidence – regardless of your home's size or value.
The number of bathrooms in your home
A common cause of claims is escape of water. More bathrooms mean more pipework, which means a greater chance of something going wrong. It's also more difficult and costly to trace the origin of the leak.
Who's at home during the day
If someone is home during the day, you could be at a lower risk of theft, but you may be at a higher risk of accidental damage, fire or plumbing problems which may increase your price. The number of people living in your home will also impact on your price. More people mean more belongings and more potential claims.
Some examples of how events may affect your price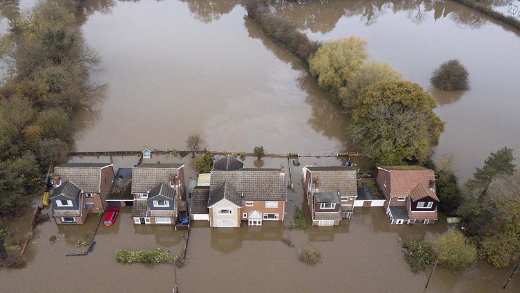 Severe weather
Long cold or wet spells can burst pipes and damage homes. We regularly review the chances of flooding driving up future claims. The Government works with insurers, including Aviva, to make sure residents in high-risk flood areas can get their homes insured.
Rising repair costs
From TVs to tablets, state-of-the-art kitchens to lighting, the items in your home get ever dearer. Naturally, it's becoming more expensive to fix them, which increases the cost of providing insurance and the price you pay.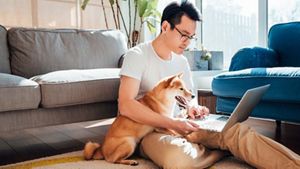 Changing claims market
If the variety and number of claims we receive changes, so do our prices. We estimate how much we're likely to pay in future claims, and factor this cost into your premium.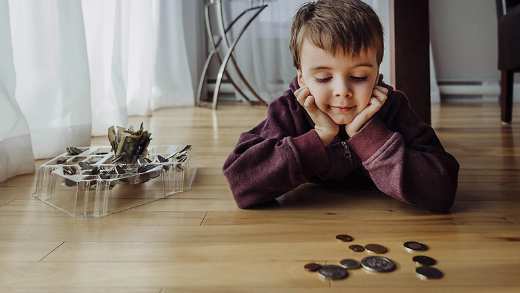 Insurance Premium Tax increases
Each price includes Insurance Premium Tax (IPT). In 2016, the Government announced a rise in IPT from 9.5% to 10%, so all prices went up accordingly. A further IPT increase to 12% was implemented in June 2017.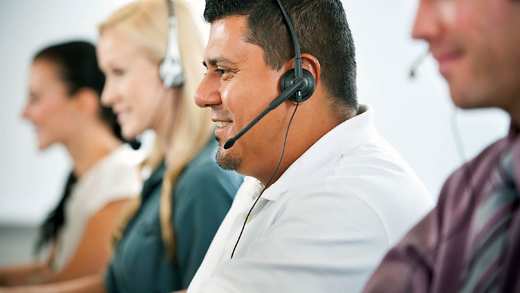 Other
Your premium may also include costs for investing in future products and services.